TXTPAGE PLUS / SELECT turns your computer into a text capable cellular phone. Designed for anyone who needs to send short informative text messages to a temporary or permanent contact list.
permanent contact list
Save your contacts by name for quick access.
Send text messages to multiple recipients at one time by simply clicking their name.
Groups can be created easily with a single click selection.
Contacts can be separated in to tabbed groups
Store custom canned messages.
Restrict access to administrator functions.
Assignable 'Canned Message' on login.
Exportable message log.
Uploadable Contact list.
Send and receive text message from any SMS capable device.
Long messages to SMS devices are split into multiple chunks. No truncation.
video
brochure
Pricing
temporary contact list
A simplified messaging system allowing you to easily add and remove short-term recipients. Especially useful for waiting lists.
Easy Setup.
Easy contact addition, viewing and editing. All on one page.
Additional information field available for each contact.
Store custom canned messages.
Can delete all contacts at the end of day.
video
brochure
Pricing
pagers only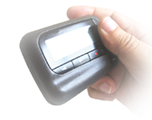 Save your contacts By name for Quick access.
Send pages to multiple recipients.
Paging Groups selection with a single click.
Default recipients can be specified.
Many, many more options.
And, it's free!